Share This Article
Your bathroom's sanitary ware is one room in your home that gets used a lot. When you're designing your new bathroom, you're going to want a room that looks stunning, but also one that's easy to clean and low maintenance. A good quality bathroom suite will last a long time, so you should always choose bathroom fixtures and fittings that you're going to be happy with for many years to come. A high-quality bathroom that won't look outdated. The latest trend in bathrooms' sanitary ware is a matt white finish and it looks amazing.
Luxurious yet simplistic
Matt white is the perfect choice as it brings a true feeling of quality and luxury to your bathroom, yet it's also a simple design. In the past, that luxury feel has often been at the expensive of practicality, with overly fussy designs. A matt white bathroom suite will look perfectly luxurious, yet will be incredibly easy to keep clean, and the simple styling can help a smaller bathroom look more spacious.
So easy to keep looking spotless
No one wants to spend more time than necessary cleaning their bathroom and with a matt white bathroom suite, you can actually save time when it comes to keeping your bathroom looking brand new. Unlike glossy bathroom fixtures, the matt white finish does not show finger-marks, so you won't need to keep polishing it to make it look spotless. It also doesn't reflect the light, and this creates a really sleek and stylish look for your bathroom.
Classic white is always the best colour choice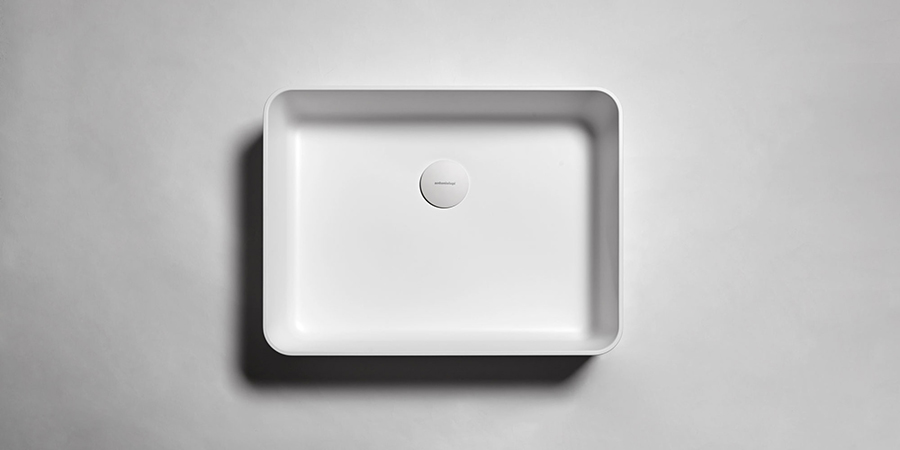 White is the perfect colour for any bathroom. It is clean and fresh and feels hygienic. Modern bathroom suites are highly durable and so you won't have to change your suite for a long time. Choosing a classic white suite will ensure your bathroom never looks outdated before its time. A white suite will add a feeling of light, airy space to your bathroom, and of course you can add a touch of colour with your accessories. That way, it makes it easy for you to change your colour scheme on occasion. All colours go well with white, so you can opt for a sophisticated grey, striking red or a fun aqua colour for your bathroom accessories.
So many choices – find your perfect matt white suite
These days you have so many amazing choices when it comes to your bathroom. There are different styles, and also different sizes, so you can have space saving bathroom furniture in a smaller room, or a large luxurious bath if you have a large sized bathroom. A visit to one of the EKA showrooms is a must. Seeing bathroom fixtures in real life makes it easier for you to imagine it in your own home. You'll discover so many different styles, some of which you may never have seen before. We're sure we have the bathroom of your dream just waiting for you to choose it! When you visit our showrooms, we are on hand to answer any questions you have, and our experts can give you advise on which bathroom suite would be best for your home and your needs.
Share This Article